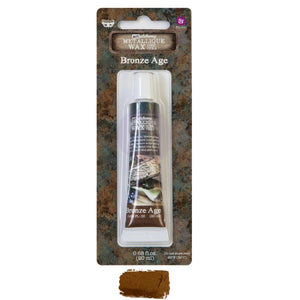 Bronze Age Metallique Wax
Unlock the beauty of your projects with Bronze Age Metallique Wax. This beeswax-based paste adds a lustrous, metallic finish that is easy to apply with your fingers, sponge, or cloth. Metallique Wax seals in your artwork with permanent color saturation and a gleaming, shimmering finish perfect for home decor and mixed-media projects. Reusable and blendable, it's easy to maintain the luxurious look you desire.

Permanent. Water-resistant.
---