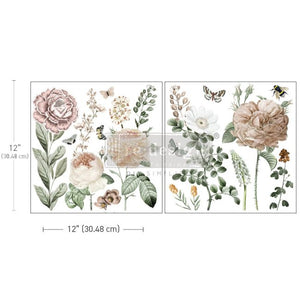 An afternoon in the garden Maxi Transfers
Add instant beauty on virtually any surface you can imagine using Albery Decor Transfer by Redesign with Prima®  They're easy to use rub-on transfers that release onto a wide variety of surfaces allowing for a multitude of decor, furniture and multi-media uses. Simply peel, rub-on and transfer a beautifully detailed design to transform your next piece into a work of art.  
SIZE 12″X12″
Pre-order today to receive once it arrives!
---